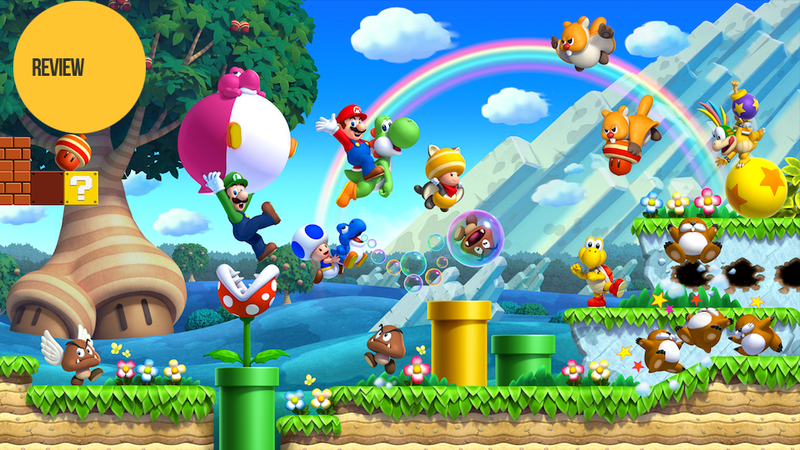 New Super Mario Bros. U is an extraordinarily important game. It's the flagship title for a new piece of gaming hardware. It's the first-ever high-definition Mario. And it's the Wii U's first system-seller, one of the big games that Nintendo hopes will convince people to buy their innovative, unusual new console.
It's also just another Mario game.
Not that "just another Mario game" is a critical description; Mario games are consistently delightful, charming, and fun to play. But New Super Mario Bros. U is the fourth game in the New Super Mario Bros. series, a set of 2-D platformers that have all blended together in my mind, mostly because they all follow the same exact rules. Levels are always short and full of secrets—star coins, power-ups, hidden exits. Every level has a mid-point flag that's sort of a de-facto save point, and it always turns Mario big if he's small. There's always a desert world, an ice world, a final, lava-filled world where magma falls from the sky. Every world has a mini-boss and a regular boss. Those bosses all take three hits before they go down. Bowser always kidnaps the princess.
Just a few months ago, I played and reviewed New Super Mario Bros. 2 on 3DS. I called it a bedtime story, noting that while you always know exactly what you're gonna get in a New Super Mario Bros. game, what's exciting is the adventure. What you find along the way.