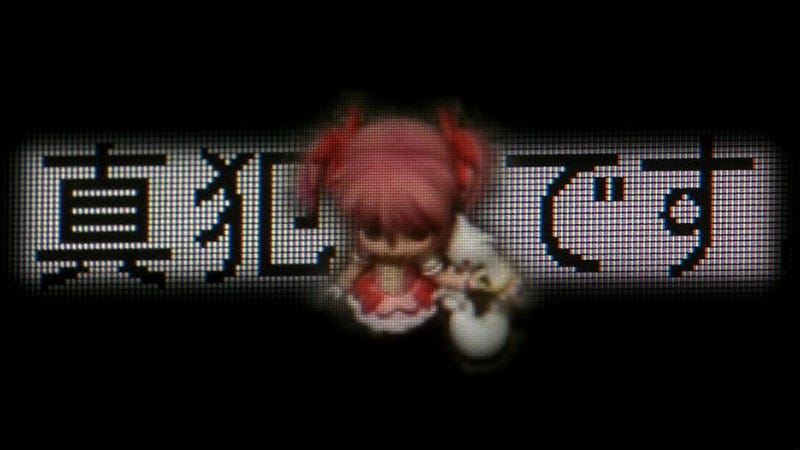 Above is a small Madoka Kaname figurine. The character is well known to Japanese anime fans, and now, the entire country. The reason, however, is not the anime she stars in, Puella Magi Madoka Magica.

It's for a computer virus and a suicide threat.
A photo of this character was sent to various Japanese news organizations. In the photo, there was a LAN cable that had been fashioned into a noose. Accompanying this image, there was an email with suicide threats. The figure stood atop the Tuesday morning edition of the Kanagawa Shimbun newspaper.
"Long time no see," the email read (via Yomiuri). I'm the real culprit. I made a mistake. It seems to be me who lost in this game."
Continuing, the email read: "Since I don't want to be caught, I'll hang myself. It was a fun game. So long. I'll see you again in the afterlife."
The words "Shinhannin desu" (真犯人です) or "I am the real culprit" are superimposed on the above image, courtesy of NHK.
Earlier this summer, a Japanese animator was arrested after threats of a killing spree were traced to his computer.