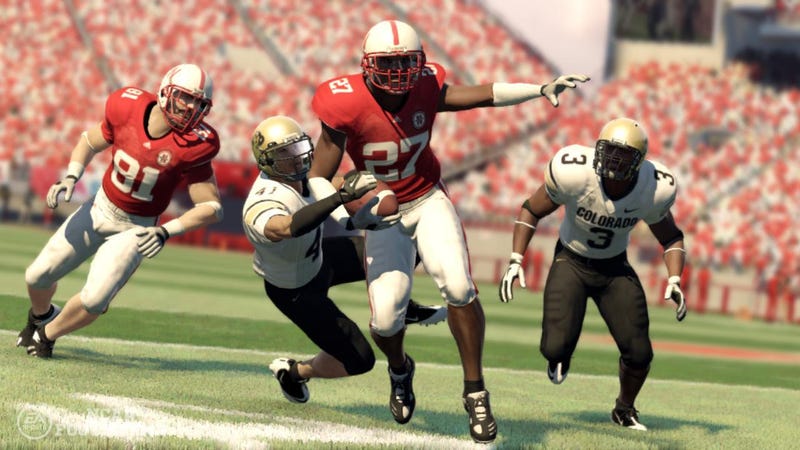 Five years ago, an NCAA executive said EA Sports should be allowed to use actual names of its amateur athletes—commanding a higher licensing fee as a result—because players' likenesses were "rigged into the games now by illegal means." Permitting their use would clear up the matter and bring more money to the NCAA, he said.

The comments came to light in documents exposed by a lawsuit 15 former college players have brought against the NCAA and EA Sports, according to The Birmingham News of Alabama.
Though it is obvious to anyone who has played the game, as far back as 2003 the NCAA was aware that EA Sports was basing its rosters on real players, using their real numbers, and rating them accordingly to real performance. "We don't actually use player names but we do use all the attributes and jersey numbers of the players," an EA Sports representative said to Peter Davis, the NCAA's director of corporate alliances at the time.