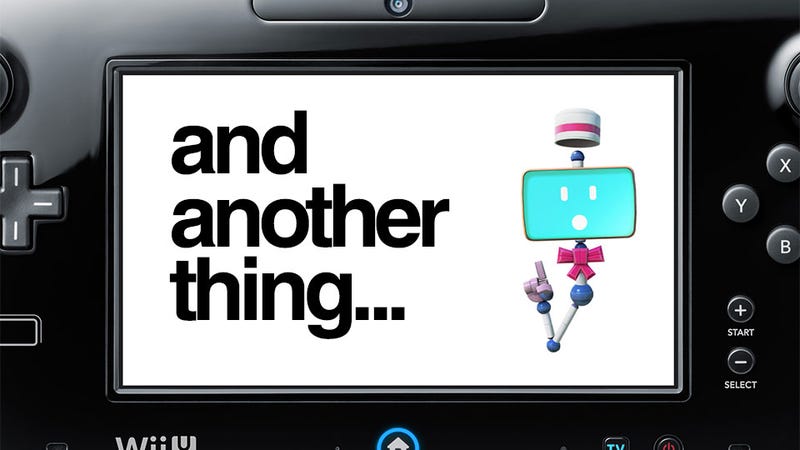 We're playing the Wii U here at Kotaku. We've got this new Nintendo console. And as we play, we're scribbling down a lot of thoughts, big and small, pro and con.
We thought we'd just start keeping a running list of them. That's what you'll get here, with links to our larger impressions pieces. Check back later. We'll have more (and will mark any updates clearly for repeat readers).
Love
It can sometimes be confusing. Mock me all you want, but I am sure that new Wii U players will, like me, sometimes look at the wrong screen. But as you get the feel for it, it's really quite refreshing to have a secondary view. With some games, that second screen—the one in your GamePad controller—simply duplicates the visuals on your TV and lets you decide whether it's more comfortable to look at the TV or down at your hands.