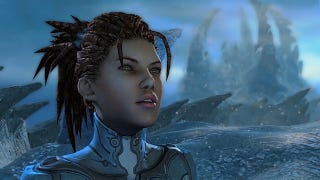 The upcoming StarCraft II expansion, Heart of the Swarm, now has a release date. According to Battle.net (first spotted by Eurogamer), it will be out on March 12, 2013.
The digital deluxe edition of the expansion is priced at US$59.99 and comes with Wings of Liberty.
There were hopes that Heart of the Swarm would be out later this year. But earlier this month, Blizzard CEO Mike Morhaime said they were shooting for the first half of 2013.