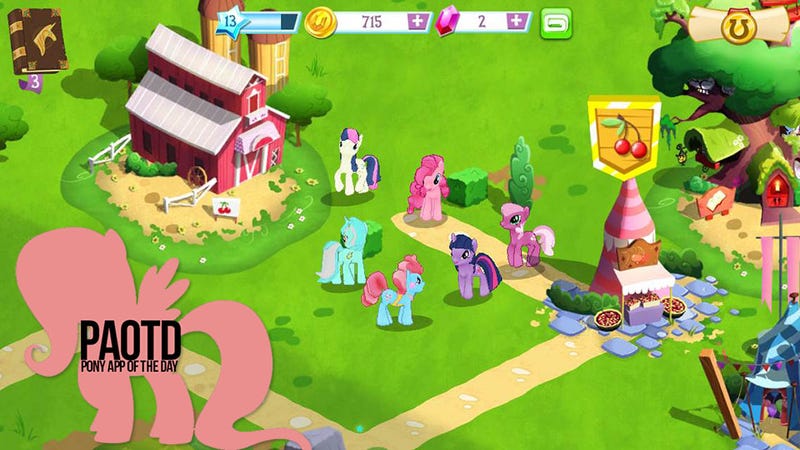 Hot and cold running My Little Pony hit iTunes today (with Android coming soon). Hot because the obvious love for fans of the show, and cold for the city-building gameplay that I likely wouldn't bother with if not for the prevailing ponitude of it all.
I've been excited about the My Little Pony mobile game from Gameloft since before it was even a going concern (*slips on thick black glasses*). A chance to explore the world of the cartoon that captured the imagination and wallets of people all over my living room? Where do I sign up? As it turns out, I had to sign up with Gameloft PR. They come highly recommended.
When I learned this would be a city-builder type of game my lips pursed and eyes narrowed. I'm not averse to a good city-builder, but I was hoping for... hell, I don't know what I was hoping for. Batman: Arkham Asylum? Sure, I'll take that.
I still maintained vibrating-through-walls levels up until yesterday, when the final build slipped inside my iPhone and did rude things with it.