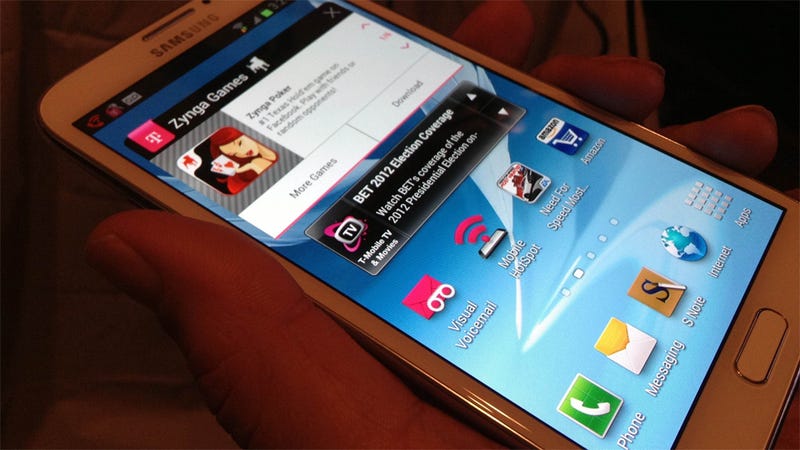 Since my first clunky flip-phone to my most recent handset I've been an unwavering AT&T loyalist. Every couple of years I upgrade to the latest model, extending my obligation without considering the alternatives. After a meeting last month with T-Mobile to discuss its gaming strategy, my loyalties are beginning to waver. T-Mobile wants to be the gamer's carrier, and its well on its way.
The primary indication of this is that T-Mobile contacted me to discuss its gaming strategy. T-Mobile has a gaming strategy, which is a lot more than can be said for most of its competition. Gaming is no longer a side-effect of owning a smart phone—it's a reason to buy a smart phone, and by extension another factor to take into account while choosing a provider.
T-Mobile's senior vice president of product management, Brad Duea, is well aware of this fact.
As I took my seat at a table in a meeting room at the Atlanta Marriott Marquis, Duea was ready with one of Power A's MOGA controllers and the T-Mobile version of Samsung's ridiculously gorgeous Galaxy Note II, a phone / tablet (phablet!) that I will talk about in much greater detail at a later date.