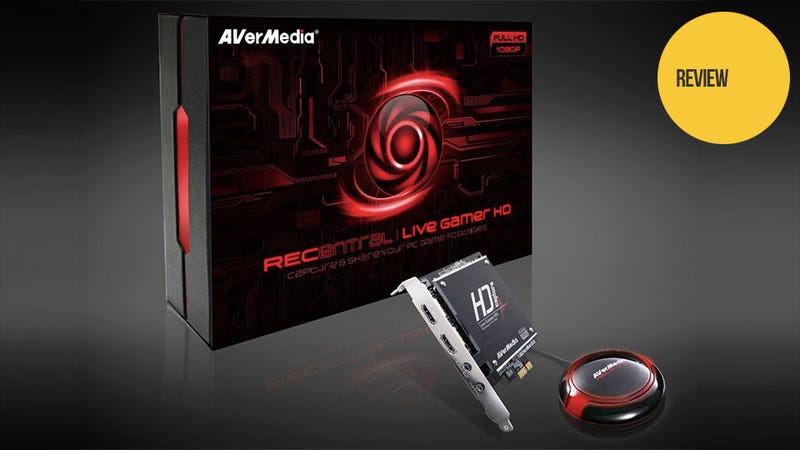 Video capture devices confuse the hell out of me. For years I've wanted a hardware solution for PC video capture, perhaps something I could also hook a game console up to, but after a string of ill-informed purchases and a box full of cards that didn't do what I wanted them to do, I settled on a resource-hogging software solution instead.

What I needed was a piece of hardware I could plug in and a button I could press. That's exactly what AverMedia's Live Gamer HD offers—recording or streaming 1080p HD game video at the press of a button.
Inside the $199.99 Live Gamer HD box is a small PCI Express card, a DVI to HDMI adapter, HDMI and HDMI to DVI cables, an audio cable and the wholly optional but immensely helpful Hot Button.
The Hot Button is particularly useful because it flashes red when recording or streaming is underway. A long-time user of FRAPS capture software, I can't tell you how many times I got my hotkey presses mixed up and wound up recording the exact opposite of what I wanted to, filling up my hard drive with raw footage. Having a flashing red light on your desk would likely also be helpful in more intimate situations.