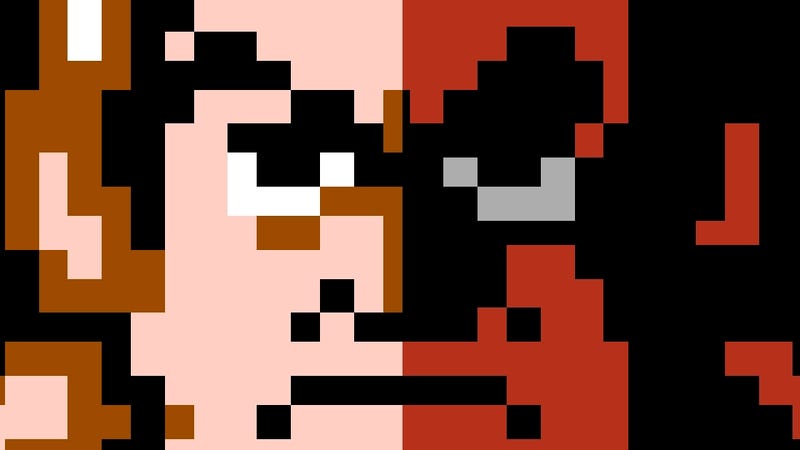 There were no storylines in Pro Wrestling for the Nintendo Entertainment System, beyond the ones you and your buddies would create for the six wrestlers it featured. But nearly everyone's status—good guy or bad, face or heel—was easily interpreted in how the character was presented.

Star Man was a face. The Amazon would assault you with a fork hidden in his/its pants, so he/it was definitely a heel. King Slender was a prototypical narcissist heel in the Ric Flair mold, along with Giant Panther and his ridiculous fake-bake tan.
There's one guy you could go either way on, though: Fighter Hayabusa, a basic-as-bread rassler with a boring brown trunks-and-boots getup and only one specialty move. No one played with him, at least among my friends. I was always with Amazon or Star Man, but if I was going to use an Asian grappler I preferred Kin Corn Karn (heel). If Karn kicks you in the corn, you ain't gonna have no kin.
Fighter Hayabusa was so generic even his alignment was in doubt. I guess he was a ... face? since so many of the others seemed to be heels. Garrett Martin, the games and comics editor of Paste, posed the question on Twitter yesterday and he sounded on the fence, too. Nick Chester, formerly of Destructoid, now a publicist for Harmonix, also had a hand in the early discussion (provoked by Stephen Totilo's discovery of a Star Man impersonator during the most recent Monday Night Raw.)