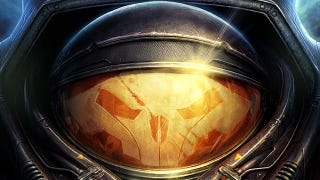 This November, hundreds will compete in a StarCraft II tournament run by the folks at Major League Gaming. The total prize pool will be $76,000, and the winner will walk away with a cool $25,000. Not bad for a weekend of playing video games.
But some say that's just not big enough. And if you believe some popular players in the world of competitive gaming, it's a sign that we're starting to see the death of StarCraft as an electronic sport.
The rise of Blizzard's real-time strategy game has been well documented; since its release in 1998, StarCraft has turned into a pop-culture sensation, particularly in South Korea, where the biggest players can pull in six-figure salaries through endorsements alone. In the decade following the release of StarCraft and its expansion, Brood War, the game brought in gigantic crowds. Tens of thousands gathered to watch big StarCraft tournaments, and hundreds of thousands more watched on TV or the web.