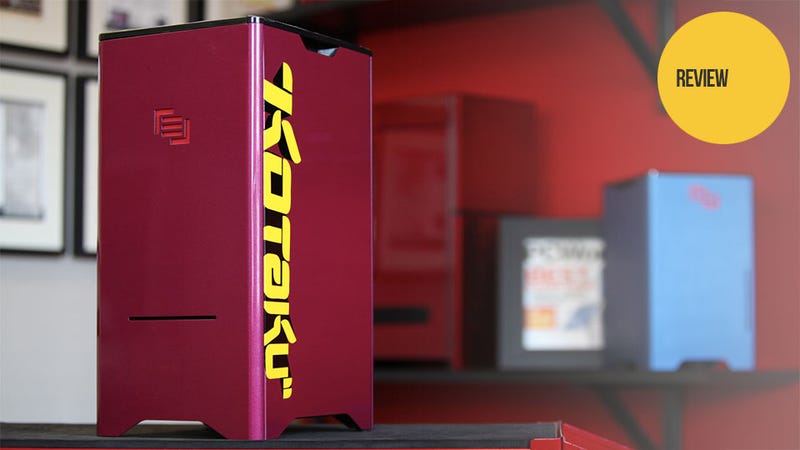 When boutique PC maker Maingear contacted me about sending out a loaner F131 system for review, I had no idea that I would soon be face-to-face with the most attractive machine ever to grace my computer desk.
Of course beauty is in the eye of the beholder—not everyone is as big a fan of the pink and yellow as I am—but there's no denying the technical proficiency that went into making the F131 case look this good. Maingear's painting process involves powerful technology, top-of-the-line materials and decades of experience, resulting in a unique luxury car quality finish (that doesn't have to be pink with a Kotaku logo on it).
The extravagance that goes into making the exterior of the F131 so striking isn't just a flashy gimmick to draw the eye; it's an extension of the philosophy that makes Maingear's machines some of the more powerful PC gaming machines on the market.
It's funny, because my introduction to Maingear several years ago was nowhere near as spectacular. I've been using one of the company's incredibly compact X-Cube systems for three years now, and though it has served me well I obviously haven't been too concerned about how it looks.