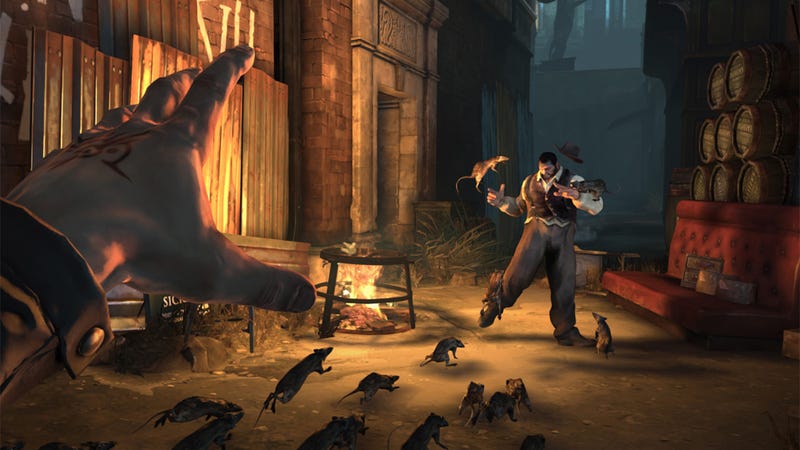 I really want to keep playing Dishonored.
I have a digital copy, all neatly installed via Steam. It works perfectly well. I've loaded it and started playing, more than once. The controls are nothing I can't handle, and I have the long patience for a game full of stealth. I play nearly every game slowly and stealthily! This one was practically made for me, and I've been dying to get my hands on it for months.
But Dishonored, sadly, makes me sick.
It's not the swarms of man-eating plague rats that do me in (although writing that, maybe it should be). It's something far more fundamental: the first-person perspective. I, it turns out, am prone to motion sickness while gaming, as are many others.