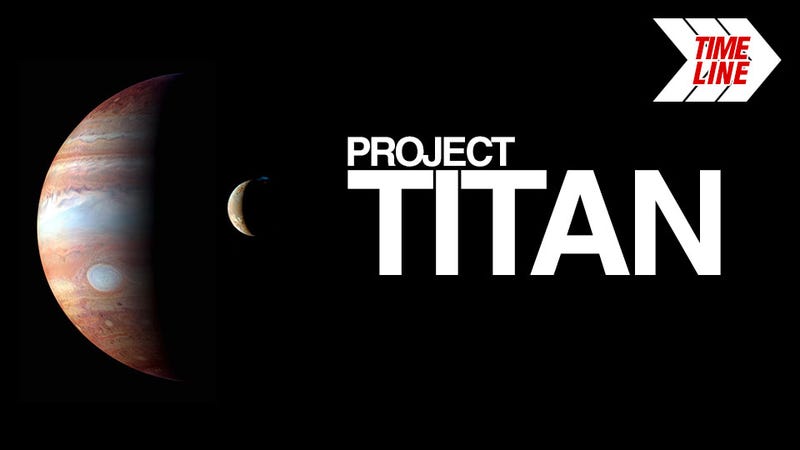 Are you ready for Blizzard's next MMO? Their first since 2004's World of Warcraft? Well, tough, Blizzard's not done making it.
The game is codenamed Titan and has been in development for a long, long time. What kind of game is it? We know it's supposed to have broad appeal. We know that Blizzard has top people working on it. Hey, maybe it's a sci-fi shooter. Who knows! All we've got is the second-ever Kotaku Timeline to show you how the game has been taking shape in the public eye.
Rumors about the game began appearing as far back as 2005. And so that's when our timeline—which we will update in the months and years to come—begins...
---

---
Sams: "We very much support our franchises. Whether those will go into the MMOG arena, I'm not willing to say."
---
---

---
---
Kaplan: "Obviously as a company we'd be very interested in further exploring the MMO space."
---
Drysc: "It is an unannounced Next-Gen MMO."
---

---
Jeff Kaplan, at Blizzcon '08, reveals that he's involved in the new MMO's development as well.
---
Morhaime: "We're trying to create a different massively multiplayer experience."
---
---

---
---
Zarhym: "It'll be a brand new franchise, which means the lore, art, and game play are being developed entirely from scratch."
---
---
---

---
During a Blizzcon '10 interview, Rob Pardo, executive vice president of game design, says (among a few other things) that Blizzard's not planning an announcement related to their new project for at least another year.
---
---
---

---
---
Sams: "We're very confident in that product. It's an awesome one, we're playing it already."
---
---
---
---

---
---
---
Pardo: "We are definitely in the middle of development at this point."
---
developer:
blizzard entertainment
publisher:
blizzard entertainment
platform:
tba
release date:
tba
genre:
massively multiplayer online game
modes:
online multiplayer only
rating:
tba