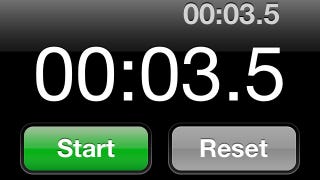 I asked the Activision guy who was playing Call of Duty: Black Ops II at the Nintendo World Store to roleplay with me for a moment.
He'd be the gamer.
I'd be the person coming into the living room saying I needed the TV. This is how I discovered my new favorite Wii U stat.
Black Ops II, like New Super Mario Bros U and other upcoming Wii U games, you see, supports a feature called Off-TV Play. It lets you move the graphics of the game you're playing from your TV to the screen on the Wii U GamePad controller. This feature was designed, in part, to increase the peace in households where a gamer who is hogging the TV is getting in the way of other family members who'd like to watch the TV.
Way back at E3 2011 I saw this feature work with a Zelda tech demo. The graphics snapped from the TV to the controller as fast as you could yank a window shade. But that was a tech demo. It wasn't a full-fledged game like Black Ops II.