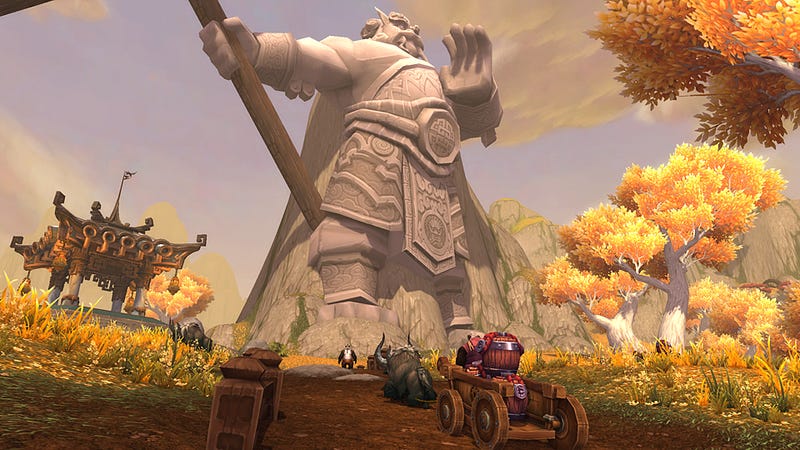 Reactions to World of Warcraft's newest expansion, Mists of Pandaria have been more or less positive, overall—but the expansion has sold fewer copies, and those more slowly, than WoW's previous expansion, Cataclysm. WoW, while still a popular and beloved juggernaut among MMORPGs, is aging, and the world of gaming in which it competes has changed.
So now that Blizzard has thrown playable panda-people into the mix, what else lurks in the potential future of Azeroth? In an interview with Rock, Paper, Shotgun, World of Warcraft production director J. Allen Brack dove deep into the past, present, and future of the game.
The elephant (dragon? very large panda?) in the room with modern multiplayer online games is, of course, the idea of free-to-play vs the monthly subscription. The classic $15 subscription model is waning in popularity rather quickly. Might there ever be a free-to-play future for WoW?