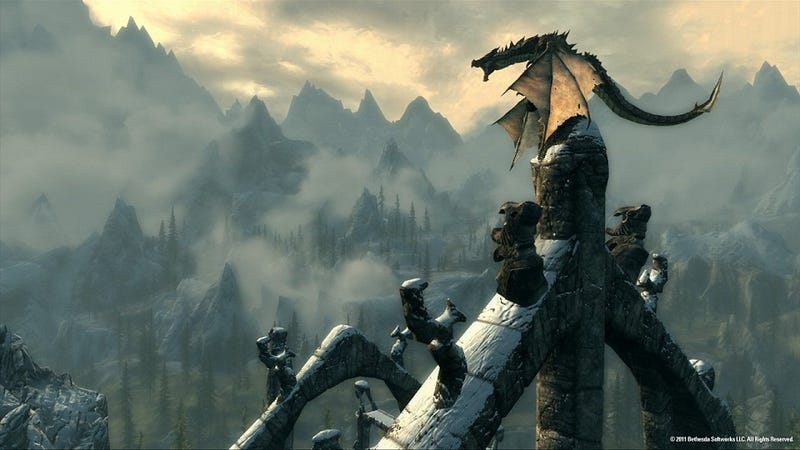 Skyrim's next DLC could be taking us back to the world of Morrowind, the third game in Bethesda's popular RPG series.
Eagle-eyed Elder Scrolls fans have dug through the files for patch 1.8, which Bethesda released yesterday for PC, and found all sorts of clues that could hint at future content for the game.
One line hints at a return to Solstheim, the Nord colony last seen in the second expansion to Morrowind, Bloodmoon. Other patch files hint at dragon riding (!) and a bunch of other locations in and around Solstheim.
The patch also suggests that the DLC will be named Dragonborn, which was trademarked by Bethesda back in May.