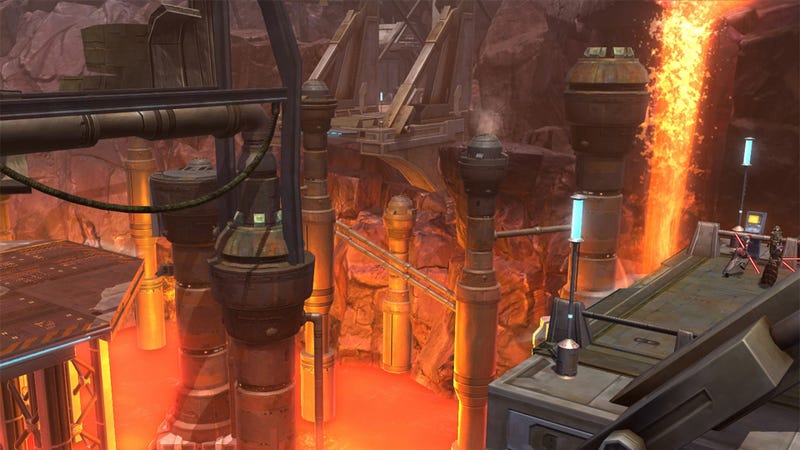 The Game Developers Choice Online awards exist to give folks in the gaming industry a chance to highlight and celebrate the work of their peers in online games. This year's award ceremony took place last night in Austin. The full list of winners includes nods to Diablo III for best audio and League of Legends for community management, but the game that comes up most often in the list is Star Wars: The Old Republic.
The Old Republic took awards for Best Online Technology, Best New Online Game, Best Online Visual Arts, and Best Online Game Design. Clearly, to industry peers, the TOR team accomplished something special. And at the beginning, it seemed that players thought so, too.
The game launched to accolades, and had hugely engaged players. Players lauded the nature of its story and world-building, straight out of BioWare's Knights of the Old Republic, a 2003 fan favorite. The Old Republic sold about two million copies right off the bat and enjoyed a healthy 1.7 million subscribers for its first month.