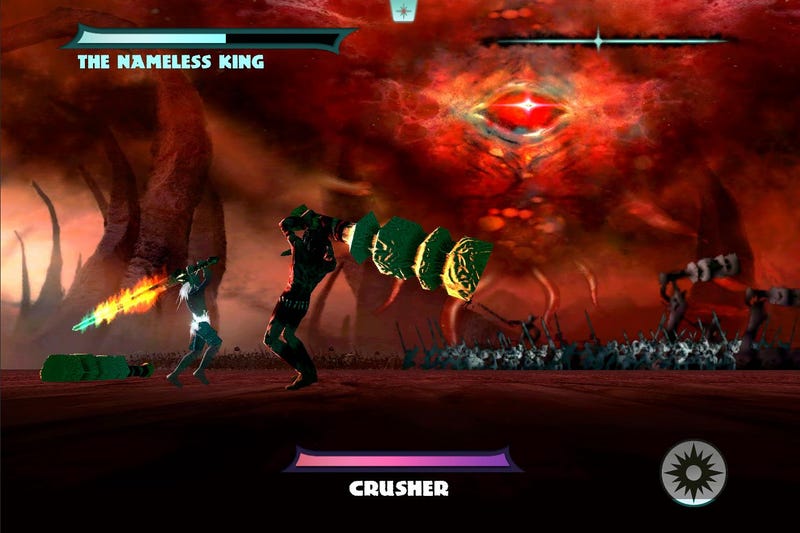 Scott lives two floors above me. He says he doesn't really identify as a gamer. But, there he was, throwing cash at an indie game studio on Kickstarter a few months ago. Sure, he could've saved his money but this project… this one was special.
It was White Whale Games that managed to pry Scott's plastic out of his wallet. The game they were working on then—God of Blades—came out two weeks ago to positive reviews.
Scott and I chatted a few times ever since I moved into my Brooklyn apartment a few months ago and I found out that he worked at a successful social media website. He, in turn, learned that I wrote about video games for a living. Scott only does a little bit of gaming on iOS and we spent some time once talking about what he liked about Superbrothers: Sword & Sworcery EP.
One afternoon, after checking the mail, I happened upon a package from White Whale Games addressed to neighbor Scott sitting in the common area of our building. Had I heard of them? I couldn't remember. A weird coincidence that I write about video games and my neighbor was getting a package from a dev studio. Was he a developer in secret trying to shield himself from my bulldog reporter instincts? Probably not. So I filed it away in the back of my brain as a just a random twist of fate.
But then I wound up writing about God of Blades last week and remembered the White Whale name from that mailer Scott had gotten. What was the universe trying to tell me? That I should talk to Scott? Ok, universe, it's not everyday I get such easy access to a Kickstarter backer's opinion about a game that he helped fund.