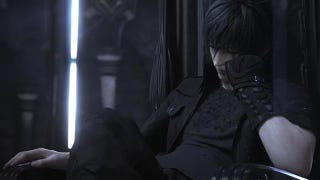 Didn't see Final Fantasy Versus XIII at this year's Tokyo Game Show, did we? Nope! Well, Square Enix's Tetsuya Nomura is here to say the game is still being worked on.

"We're continuing work on Versus," Nomura apparently said in an upcoming issue of Famitsu.
"Because all staff is hard at work on the game," he added, "please wait a little longer for a follow up report."
Nomura also said he finished up doing work on Lightning's and Snow's new outfits for the upcoming Final Fantasy XIII game, Lightning Returns, so hopefully that will mean he can get down to business on Versus.
Earlier this spring, Nomura seemed ready to talk Versus and give new info about the game, but suddenly said, "Because of a totally unrelated reason, there are circumstances in which that info cannot be released."