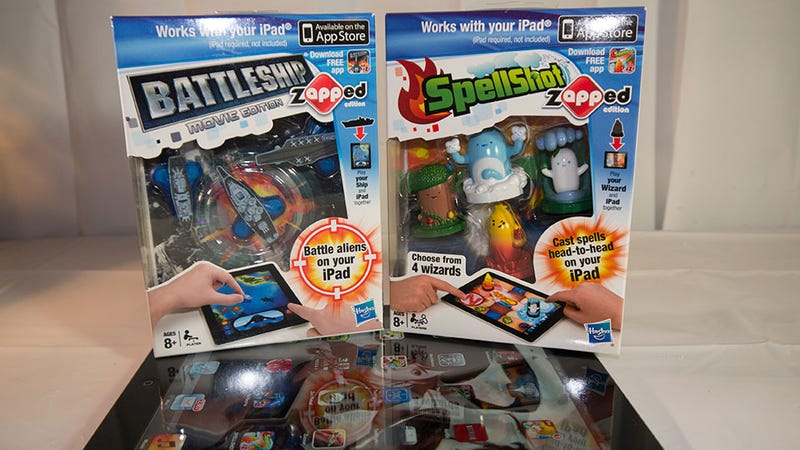 Hasbro's Zapped line of app-enabled toys and games combine the company's popular properties with interactive iPad apps, creating a compelling hybrid of the old and the new.
The initial entries in the line were products in which the iPad was used to supplement popular board games like Monopoly and The Game of Life. These are full versions of the board games with a spot in the center for an iPad, adding an interactive electronic element without sacrificing the tactile pleasure of play. They are incredibly cool, as long as your iPad holds a charge.
The two products I am looking at today are the other end of the line, action figures and toys that work in conjunction with iPad applications that can be played without the physical products if need be, much like the Mattel Apptivity games I showcased yesterday.