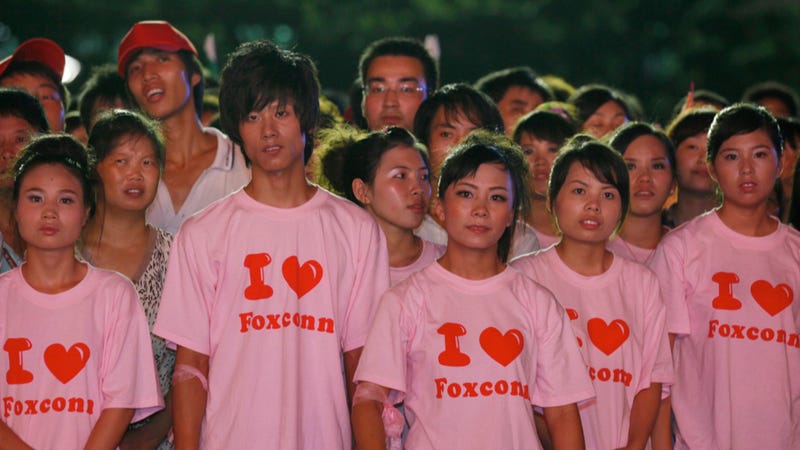 Foxconn, the assembler of most of our electronic playthings is in the headlines again this week after reports started to appear about a potential strike happening during China's "Golden Week" holiday last week. Early reports painted a picture of upwards from 3000 to 4000 employees striking at Foxconn's Zhengzhou plant located in central China's Hebei province. Despite the outpour of coverage on the work stoppage, Foxconn has come out today to say that nothing has happened and that production is on schedule.

So far it appears that Foxconn might be telling the truth; unlike any other Foxconn debacle to date, no real pictures have shown up. Photos that are appearing across the board in China are pictures from last month's Sept 23 Foxconn riot in Taiyuan, Shaanxi province.
Last week China Labor Watch, a New York-based China labor advocacy group, put out reports of a riot happening in Foxconn Zhengzhou. Backed by posts on Sina's microblog Sina Weibo by supposed Foxconn employees various media groups pounced on the story. Loads of Chinese media, including People's Daily have all sourced the CLW for their own coverage of the Zhengzhou incident.