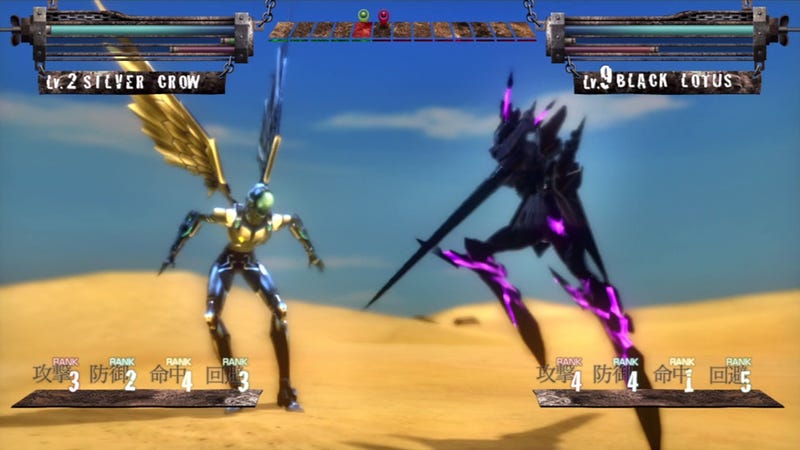 Accel World is a popular anime series based on a series of popular light novels centering around a secret MMORPG fighting game that gives you startling powers in the real world. While this seems like the perfect setting for a fighting game tie-in, its first game is instead an odd cross between a dating sim and a turn-based RPG. And while the crossing of the two genres is an interesting concept, the actual execution has more than a few flaws.
Good — Retelling of the Story
Chronologically, Awakening of the Silver Wings starts right after the fifth episode of the anime series. However, instead of following the exact story as told in the anime, the game allows itself some leeway with the order of events—not to mention adding a ton of events specific to the game only. The dating sim portions of the game expand the plot's more personal elements—even giving the player the option to see how the story unfolds should Haruyuki pursue a girl other than Snow Black. Basically, the main draw in this game is seeing the different ways the Accel World story can be told and experiencing the unique surprises therein.
Good — The Voice Cast Returns
Like many anime, Accel World's total running time clocks in at just over nine hours. Over that amount of time you tend to get more than a little used to the character's voices. So when I
began playing the game, I was thrilled to see not only that the entire cast had returned, but also that their performances were on par with the anime.
The only weird thing is that in the real world, Haruyuki, the player character, is unvoiced—as is the norm for most dating sims and visual novels. However, in the virtual world, he is fully voiced. It makes for an odd disconnect, though it doesn't really affect the game negatively.
Good — Someone Who Made This Game Has a Clever Sense of Humor
The moment you turn on the game, one of the characters at random gives his or her own version of the game's anti-piracy statement, complete with side comments and character-specific flourishes. Then when installing the game, Haruyuki and Snow Black discuss that, in old games, you used to have to install the game—with Snow Black finding the whole idea stupid, to say the least. This is followed by the Red King and her maid discussing all the things they can possibly do during the game's install —before hopping on the maid's motorcycle for a quick visit to Haruyuki's. I think this is the first time I can ever say I enjoyed the act of installing a game. And best of all, this type of humor continues throughout the game itself.
Mixed — An interesting Battle System, but a Slow One
The battle system in Awakening of the Silver Wings is unique to say the least. I have covered it in more detail before, but basically it is based around retooling your stats before each turn while