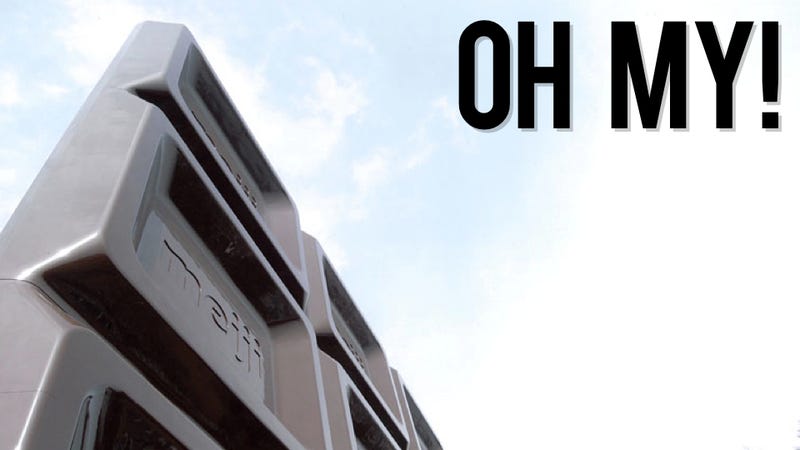 Osaka is filled with places to visit. But if you are in town, make sure you stop by the Meiji factory and marvel at the biggest chocolate bar you'll ever see. Just don't try to eat it.

Located in Osaka's Takatsuki, the factory boasts the largest plastic billboard in the world. It's even in the Guinness Book. Dubbed "Big Miruchi", the billboard is made up of 42 plastic blocks, measures almost 92 feet high and and almost 545 feet across.
The result is an enormous chocolate bar, that can even be seen from the JR Kyoto Line, as this picture from Japanese blogger Soichiro shows.
Meiji is famous for its chocolate (infamous for its tomato chocolate). It also makes delicious salty snacks, too.