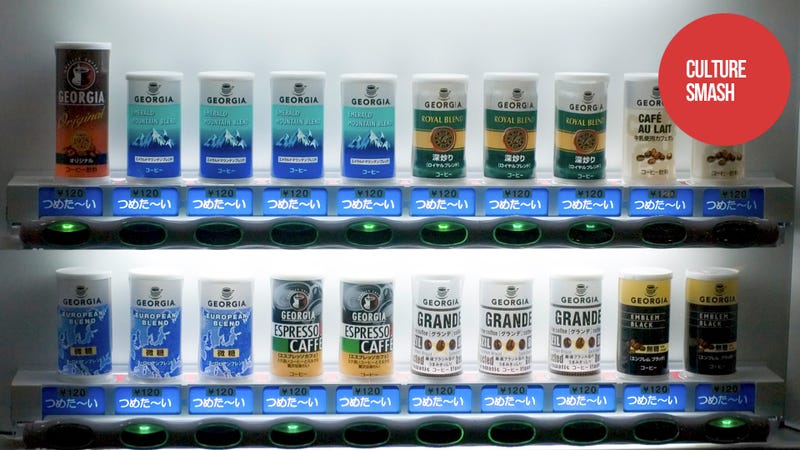 Los Angeles. Summer 1997. There was this guy named Kevin in the office I worked at who was obsessed with the notion of panty vending machines. He even wrote a screenplay about them, complete with, as he explained, a scene at the panty vending machine factory. He said, "Dude, in Japan, they're on every corner."
My boss headed to Japan that summer to try to negotiate the rights to a Kinji Fukasaku gangster flick. But before my boss left, this guy wanted him to find out about these vending machines. When my boss got back, he brought back tales of hanging out with big time movie directors, delicious food, and new friends. But no underwear vending machines.
There's a fascination in the West with Japan's underwear vending machines, as they are a perfect storm of what foreigners think are Japan's obsessions: tech and sex. In Japan, the vast majority of vending machines can be divided into two categories: drinks and cigarettes. But the country has seen an array of vending machines over the years—from comic books to umbrellas. Some of the most interesting vending machines have sold neckties, milk, noodles, batteries, and even canned bread. Vending machines that sell alcohol are harder and harder to find (they still exist, though!).