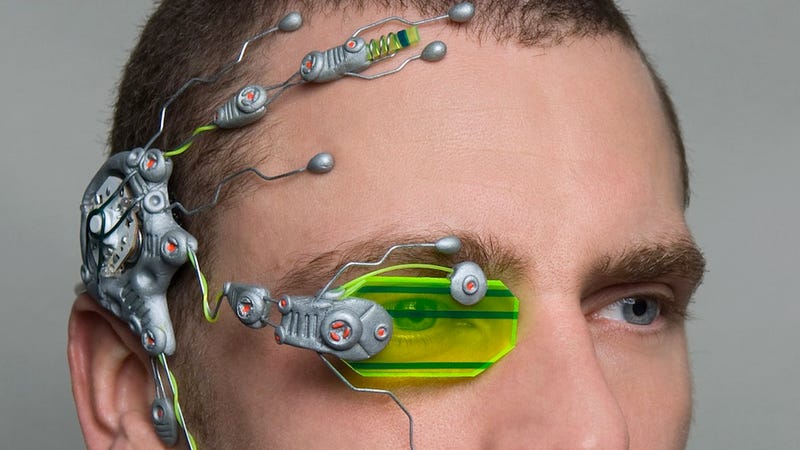 You guys remember Valve's logo with the dude with a valve on his eye, right? If not, he's posted below.
Or, or! Maybe it's more like Deus Ex or Syndicate. The three definitely seem to have the same idea of futuristic fashion.
Sure, sure we've seen some futuristic augmented reality headgear before, but nothing as elaborate and flashy as this one. Granted, this one doesn't actually work. But it does harness the powers of a Nerf gun look. So there's that.