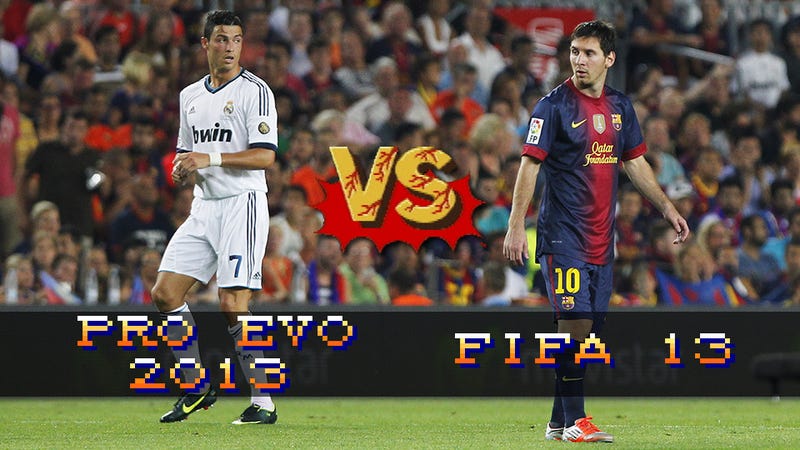 There are two great football games on the market this week. Most fans will only buy one. It's a tough call.
Alone amongst major sporting series, the battle between FIFA and Pro Evo is actually a pretty fair fight. Both games present compelling arguments as to which is the better football game, depending on who you are and what you're looking to get out of your game.
Given this unique situation, I thought rather than reviewing both games individually and simply preach to the converted, I'd throw them in the ring and see how they trade blows.