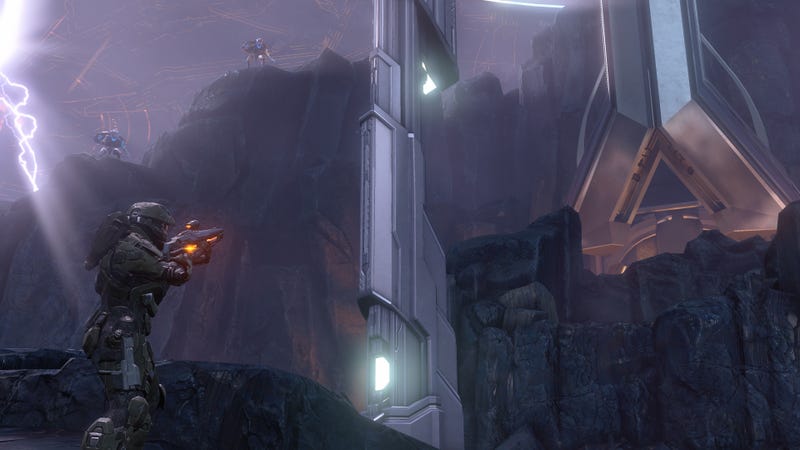 I always felt like Microsoft's mega-hit Halo franchise let me travel, taking me to thrilling, never-before-seen vistas at crucial moments. Adventure-as-travel is a standard conceit within genre fiction but the imposing beauty of Combat Evolved's battlegrounds, the horror of various Flood-infested environments and shock of a ravaged, futuristic Earth stood out as high points on my video game passport.
Then came Halo: Reach. The mournful tour of that game's titular planet was a hell of a high note for developer Bungie to leave on, letting them wave goodbye in surprisingly poignant fashion as they left the fictional universe they created.
But that was two years ago, and while 2011's remastered Combat Evolved Anniversary was pretty, it was still a virtual place I'd been to before. I'm ready for Halo to take me to new places. And to show me new things. From what I saw of Halo 4 a few weeks ago, it seems like 343 Industries is ready to fulfill those desires.