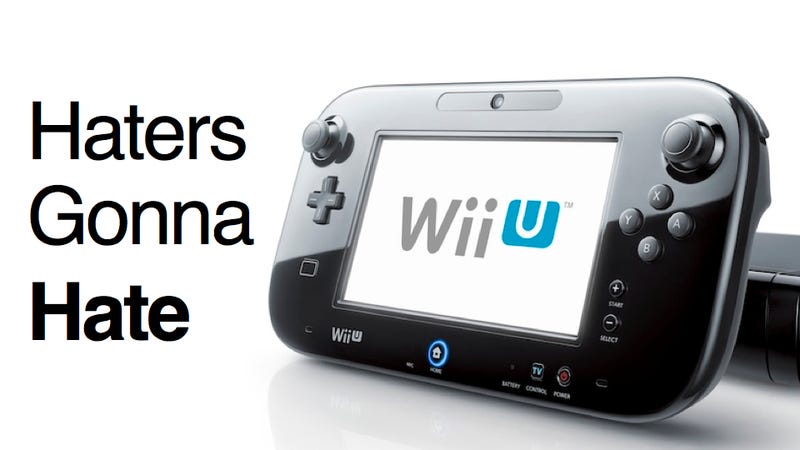 Nintendo is doomed. Haven't you heard? They're about to release a new, underpowered console with a funny name that's built around a silly gimmick. There's no way anyone will buy it.
Oh, wait. That was the Wii. And the DS. And the 3DS. All of which have turned into ridiculous successes for the folks who make Mario, despite the never-ending deluge of gamers shouting about how Nintendo was going to fail.
This should all sound quite familiar by now. With the Wii U coming out this November, the Nintendo cycle has begun anew.
Maybe you've read some of the arguments online, heard some of the naysayers in person. "The Wii U is such a joke," they might have said. "Who wants to play games on two screens at once?"
"The Wii U doesn't know what it wants to be!"
"It's such a gimmick!"
Never mind the fact that we saw these arguments in 2006, just before the Wii became the biggest console on the planet and took over living rooms worldwide. This time, things will be different, the naysayers argue. This time, Nintendo won't get the throngs of grandparents and children hooked by crazy gimmicks and easy marketing hooks. This time, nobody will care.
Meanwhile, in the real world, Nintendo is making a game console that any video game fan should be excited about. It comes with an all-in-one media center that could make it the only device your living room needs. It's got a neat social network that could supplement our gaming experiences in some interesting ways. It has a weird, crazy controller with a ton of potential.