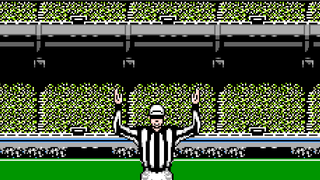 Our resident sports gaming expert, Owen Good, recently e-mailed me with some concerns about the way we review sports games at the site. Our reviews all include the question: "Should you play this game?" Owen realized that he was pretty much always saying "Yes", and he realized that it was because of some qualities specific to the current era of licensed sports games.
I like giving readers an opportunity to see how we decide things at Kotaku, so, what follows is my and Owen's e-mail exchange about how Kotaku reviews sports games. We've done a tiny bit of editing for readability. Otherwise, this is the exchange.
The sidebar is the byproduct of this exchange and represents our editorial stance, going forward, for any of our sports game reviews.
---
From: owen@kotaku.com
To: stephentotilo@kotaku.com
Date: Wed, Sep 19, 2012 at 12:15 PM
Subject: Some thoughts on reviews of sports video games
When we get to the end of this year's sports video games (which will be after WWE '13 in November) I'd like to know your thoughts on exempting sports video game reviews from the "Should You Play This Game?" call going forward.
If you look at all of my reviews of sports video games, they have all been Yes. This is not good, and makes me appear to be a shill or critically shallow. But in answering the question "Should You Play This" I feel I'm answering it honestly. It's a gameplay question, not a consumer question, and I have understood this to be deliberately the point of asking it (as a contrast to the gut check experiment of last year).
To answer "no," to "should you play this," to me communicates that the thing is even worse than "do not buy," which is the ultimate standard in sports video gaming, thanks to its annualized nature. To answer yes to "should you play this," likewise can send a disproportionate message of approval in an annualized genre—and it's different from Assassin's Creed or Call of Duty in that this is more of a continuation or a refinement of the previous year's game, not a different chapter in a longer-running story.
Today, with F1 2012, my personal feeling is, no, I'm not a Formula 1 fan, I'm not really interested in playing something this technical and demanding. But I can't find it in me to impugn the overall work of Codemasters and its studio on what is, for those who truly are interested in Formula 1 racing, a very solid simulation that engages its fans on whatever level of interest they have in that sport.