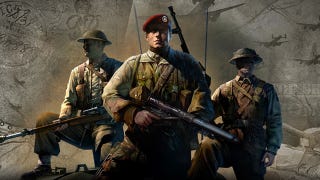 PC strategy gods Relic Entertainment look to be moving deeper into the world of free-to-play games, if a number of job descriptions on the company's site are anything to go by.
(They usually are).
They're looking for a Creative Director, Executive Producer and Senior Designer, all of which are specifically tagged as "Free-to-Play" roles.
It's of course not the first time Relic has dabbled in the field; the doomed Company of Heroes Online title was free-to-play before it closed down in 2011.