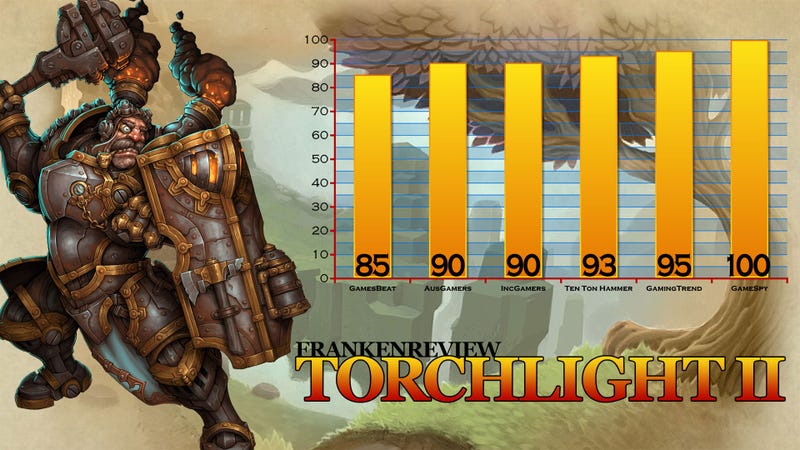 Torchlight II is an isometric dungeon-crawler role-playing game in which players, alone or in groups, battle fantasy creatures in order to amass more powerful equipment, with which they can then use to fight even more powerful fantasy creatures.
See how easy that was? I got through the entire Frankenreview introduction without mentioning Diablo.
Oh come on, that one doesn't count.
Three years ago I sat all day out in front of the Starbucks my girlfriend worked at, clicking away at a game called Torchlight on my primitive gaming laptop. It was November, and I distinctly remember my hands getting so cold towards the end of the night I could barely click the buttons on my mouse. I stayed cold, despite the endless supply of warmth and free coffee just feet away. I braved frostbite so I could complete that game. It wasn't so I could write my assigned review. It wasn't because I was engrossed in the story (I don't even remember it). It's because it was a damn fun game.