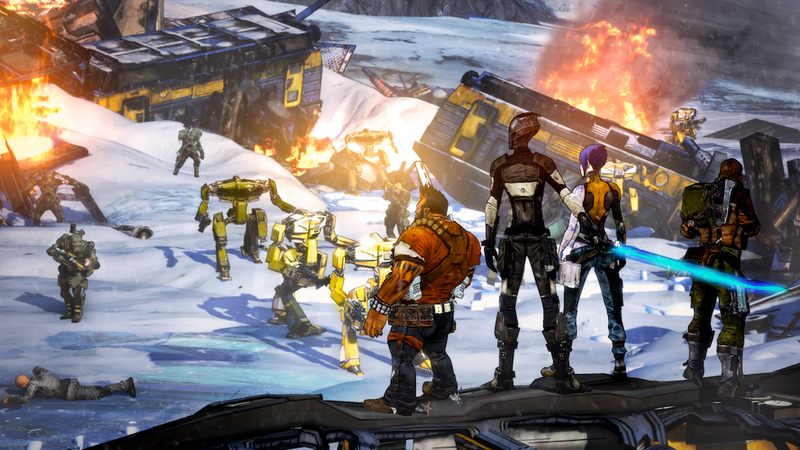 Editor's Note: The mysterious person known as Superannuation has dug through the depths of the Internet and uncovered some interesting facts. Today's batch gives you some insight to the status of a Contra reboot, the future of Riot Games, and what could be future Borderlands 2 DLC.
A handful of CVs from current and former employees of The Workshop indicate that the Los Angeles-area studio behind the PlayStation Move fantasy action game Sorcery is currently well into development on an expansion to Gearbox's very recently released Borderlands 2.
The resumes of a former senior level designer, current animator, and current level designer all mention work on Borderlands 2, and the latter two give the expansion the name "Torgue," a likely codename and a reference to of one of the weapons manufacturers in the Borderlands universe. In addition, the aforementioned animator also says that The Workshop has been pitching their very own multiplayer-oriented first-person shooter.
Another Workshop designer talks of a "Unannounced" "Expansion of a Highly Successful Triple-A FPS" — presumably the Borderlands 2 DLC — on their own personal site, stating that they are the "Sole Mission Designer and Scripter" for a pack with more than ten hours of gameplay.
* * *
According to the resume of a former designer at Yager Development, the Spec Ops: The Line developer was working on a now-cancelled Contra title between June and December 2011. Given the development timeline, it seems likely that this title was the mysterious Contra reboot Konami teased during their pre-E3 2011 press conference. Additionally, the cancellation does provide an explanation for why we haven't heard anything of the game since that teaser.