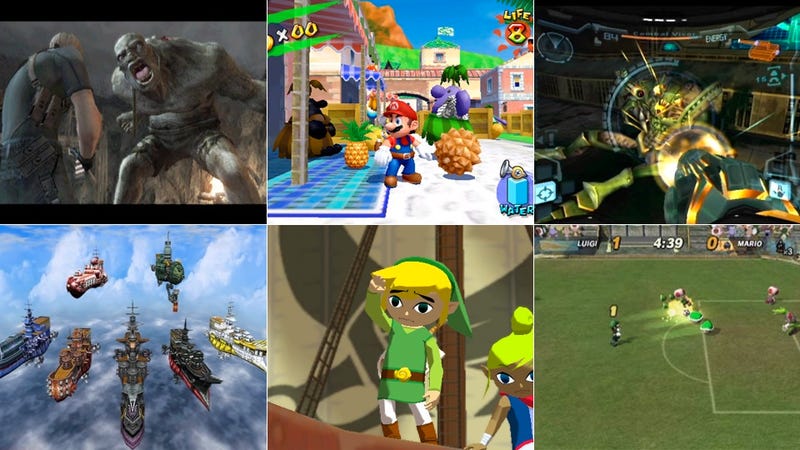 The Wii U won't play GameCube discs. But it will play the Virtual Console, Nintendo's online shop that lets you buy games from old consoles like the Super Nintendo and N64.
We're two generations removed from the GameCube now. That qualifies it as an old console. So when chatting with Nintendo of America president Reggie Fils-Aime last week, I had to ask: will GameCube games ever come to the Virtual Console?
"That is a great question," he said, smiling. "And personally I would love for that to happen, but we have nothing to announce right now."
Okay. Maybe we'll get GameCube games on Virtual Console, then. Maybe we won't. Either way, I've got ten suggestions for GC games that could help bolster Nintendo's library of classics.
---
Skies of Arcadia: Legends
The Virtual Console partially exists to fill holes in your gaming knowledge, and if you're an RPG fan who stuck to the PS2, Skies of Arcadia might be one of those holes. This game is a classic. It stars sky pirates. Sky pirates!
---
Paper Mario: The Thousand-Year Door
Arguably a better game than the first Paper Mario, Thousand-Year Door added more colorful characters, more wacky areas, and more charming humor to the must-play series. Might be a nice VC release to help sell the new Paper Mario on 3DS.