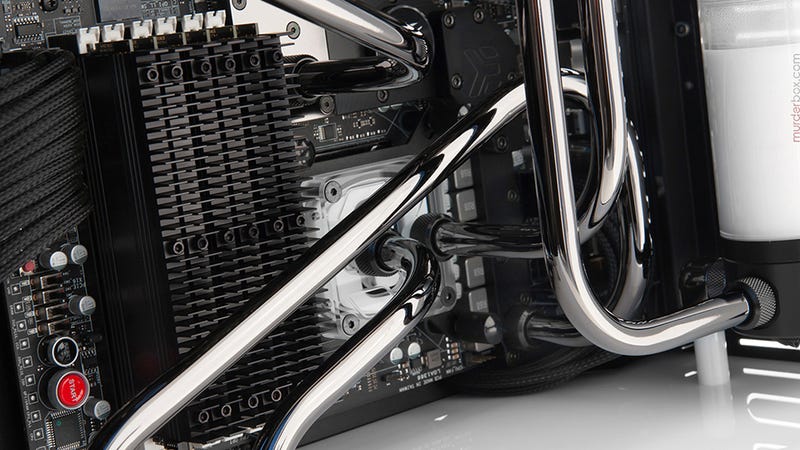 For many, spending $1200 on their entire PC would be a bit much. Spending $1200 on just the case? That's crazy talk.
Yet if you can afford it...and I know some people out there can...well, there's a case for you on the market, and it looks great. Like something that should be sitting under a panel on the Normandy, not beneath some guy's desk.
It's the Murderbox II, the follow-up to a case we showed you last year. Its creators use words like "bespoke" and "discerning" as though this were a Swiss watch or a top-shelf Mercedes, and really, considering the price and the build quality, I guess this pretty much gaming's equivalent.