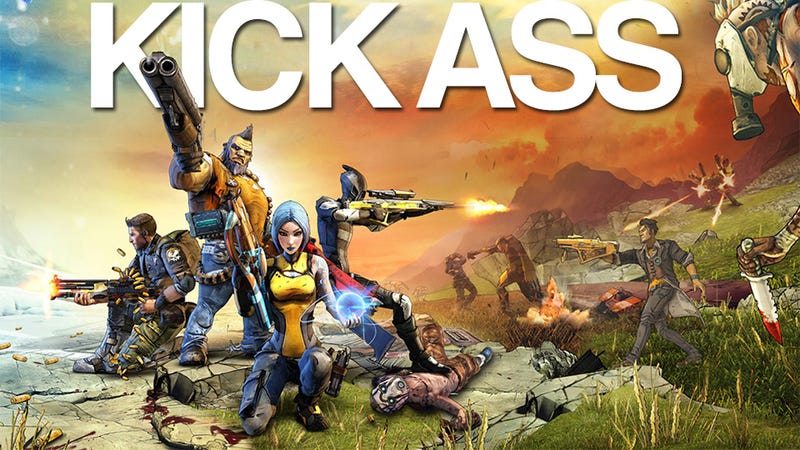 Borderlands 2 is a tough game. Tougher than I remember the first game being, in fact. It's also an incredibly large game, with plenty of side quests, challenges and achievements to burn through.
Now that I've finished the game and seen a lot of what it has to offer, I thought I'd lend a hand with a few beginner's tips. Here's what I've got:
1. Have friends
Sorry, recluses. Borderlands 2 is really built for the cooperative experience. Big battles can be a drag, sometimes seemingly impossible, when you solo them.
Each playable character has something unique to contribute, too. The siren suspends enemies in the air, the commando drops turrets, the assassin can go invisible, the gunzerker can dual wield for maximum death dealage. Altogether the four vault hunters are a cohesive team. You'd be remiss to not experience the game with three others. Remiss, and often dead. Very, very often. Which brings me to my next point.
2. Set aside lots of time for those main story missions
You can organize your quest list by main/side missions. This will give you an idea of which might be the lengthiest ones for you to complete.
Some battles have taken me a long time to finish, even with friends. So if you suspect you're about to go on an epic journey to kill that one dude that the other person wanted you to kill, you might want to be sure you have the next hour or so free to do so.
You can't stop mid-quest. Saving and quitting the game will leave you off at that first checkpoint. I made my way all through a bandit camp, reached the boss, and then had to call it a night because it was 1AM and I had work the next day. If you've got a busy schedule, it's something to be mindful of. If it's the weekend and you're in for a marathon and screw it, then feel free to not worry about this tip. I've definitely been there.
3. If you don't have friends, choose your class wisely
Ok, ok recluses. I've heard your groans. If you really must solo this game, I might suggest the commando. His turret is mighty helpful in a tight spot, and its kills can even get you second wind when you're on the ground fighting for your life.
Though he's certainly not my favorite. I'm partial to characters with a flair for magic-like abilities, and the sirens have always been so sexy in Borderlands. I played as Maya, and I wouldn't blame you for choosing her.
The assassin, Zer0, is also a good choice. His action ability makes him swift, and literally invisible. He can set up a decoy to distract enemies. There's nothing wrong with that.
The gunzerker is a brute and can deal massive damage. He's a good second choice if you're dead set on soloing the sequel, specifically because he regenerates ammunition (and health!) while his action ability is activated.
4. Plan out your skill tree, but don't be afraid to respec
There's a nifty little tool for you to build up your character before you hit the game. Don't get stuck building out one tree branch before you realize, "Dammit, I really want Maya's phaselock ability to deal corrosive, slag and shock damage!" Some trees start off with useful skills, but others will grow into even more useful skills. It's important to look ahead to see which tree overall suits you best.