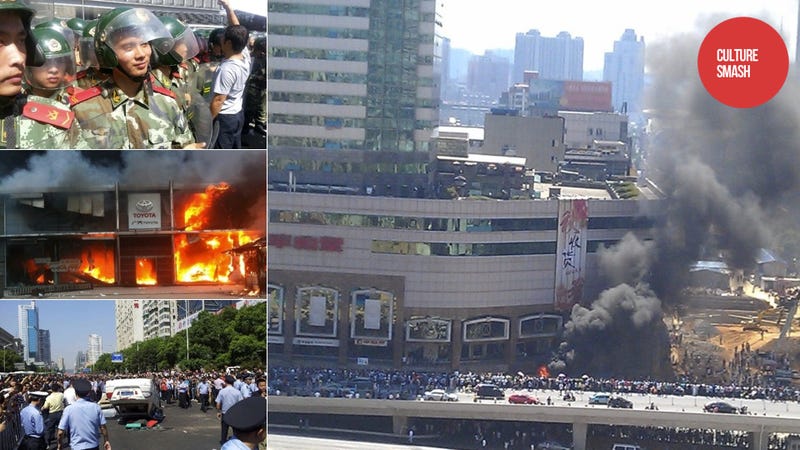 Anti-Japan tempers continue to flare in China. Japanese stores are being vandalized and looted, and Japanese factories are being destroyed. The images emerging from China can be described as unreal—shocking, even.

Last month, the anti-Japan protests started brewing in China over disputed islands (called "Senkaku" in Japan and "Diaoyu" in China). There are supposedly oil reserves near the uninhabitable islands, the control of which the U.S. transferred to Japan in 1972. This month, the Japanese government nationalized the islands, setting off China. These latest protests are even more widespread—erupting at over 100 cities across the country—as well as more violent and vicious.
According to AP, Japanese stores such as Aeon, Heiwado, Uniqlo have been vandalized. A Toyota dealership and a Panasonic factory in Qingdao were set on fire. Many Japanese restaurants—or Japanese sounding—restaurants have also been attacked by mobs.
Even the new Resident Evil movie has been marred by the tensions between China and Japan.