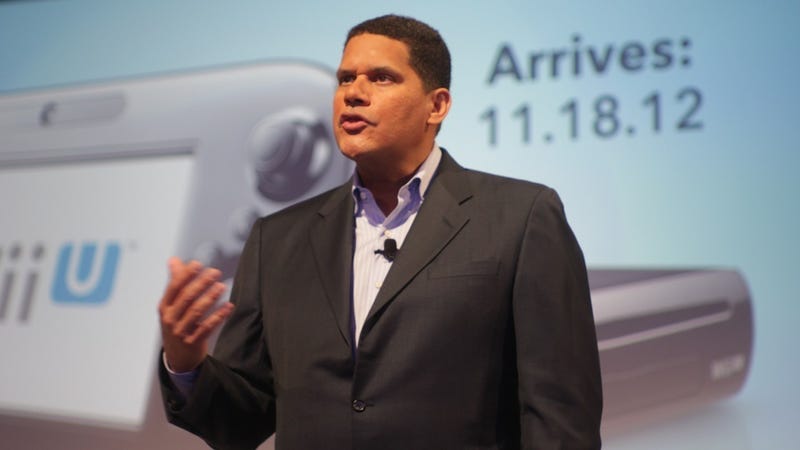 Maybe your Wii is collecting dust. Maybe you're sick of hearing people say that their Wiis are collecting dust. Either way, it's undeniable that the Wii has not garnered the same software support as, say, the Xbox 360. Or the PlayStation 3. The Wii's release schedule over the past two years has had some serious holes.
So when Nintendo of America's president Reggie Fils-Aime stopped by Kotaku's offices Friday afternoon, I had to ask: What's to stop that same thing from happening to their next console, the Wii U?
It's generally accepted that, by the time the next Xbox and PlayStation get comfortable in the marketplace, the Wii U will be significantly less powerful than its competition.