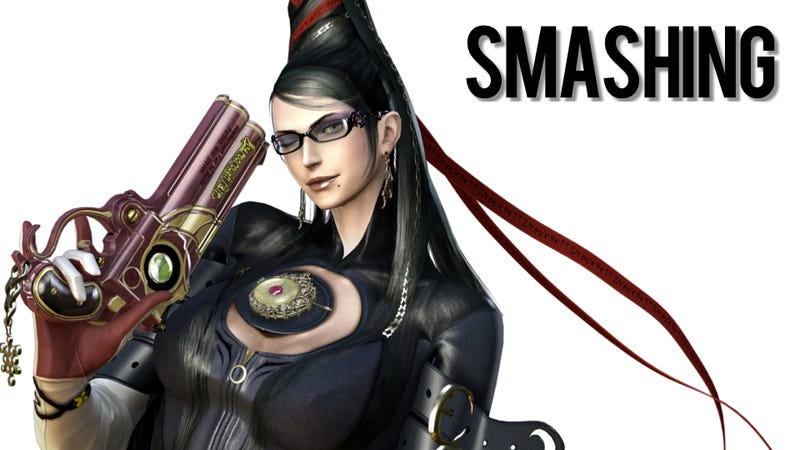 The upcoming Bayonetta 2 is a Wii U exclusive. Nintendo, not Sega, is now publishing the game. You know what that means?

Yep, it probably means that the character of Bayonetta will pop up in the upcoming 3DS and Wii U Smash Bros. games. This, of course, would not be the first time a "non-Nintendo" character appeared in a Smash Bros. game. For example, Snake from Metal Gear and Sonic from Sonic the Hedgehog appeared in the Super Smash Bros. Brawl. Hey, Sonic is a Sega character, just like Bayonetta!
If Bayonetta does appear, she'll probably be a secret character. Her appearance would be in line with what Platinum Games said about growing the Bayonetta brand and having it reach more gamers via Nintendo.