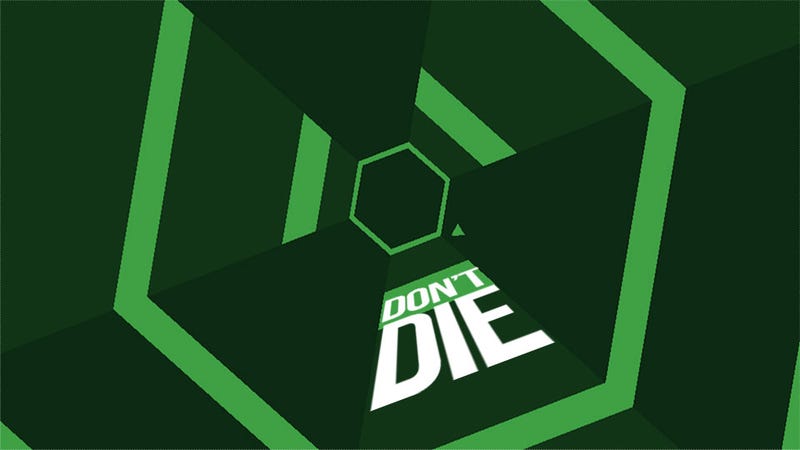 If you haven't played Super Hexagon yet you need to put everything down immediately and do so. Your boss, teacher, and/or parents will understand. Unless you're a brain surgeon. Please don't put that scalpel down. It can wait.
Super Hexagon—the latest game from the creator of the super-hard VVVVVV that you can find in the iTunes store linked above (or its flash predecessor here)—has been the subject of the past weekend's many conversations in my circle of video game industry friends and colleagues. And for good reason.
The weekend fame is partially to do with how simple and yet mind-bogglingly hard the action-puzzle game is at the same time. The game only asks you to survive against an onslaught of obstacles. Don't hit them. Simple enough. Actually executing that is anything but simple.