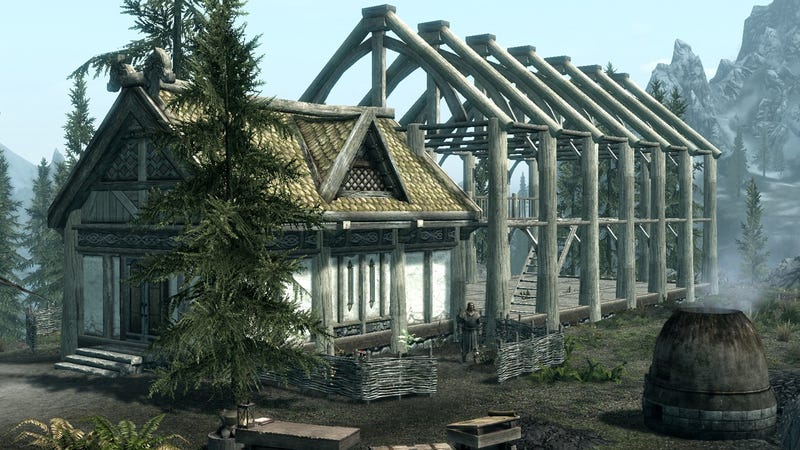 There are four types of video game players, says Richard Bartle: the Explorer, the Socializer, the Killer, and the Achiever. The names are rather self-explanatory: the Explorer loves to wander; the Socializer loves to chat; the Killer loves to compete; and the Achiever loves to rack up points and trophies, even when they might seem arbitrary to everyone else.
You'll really enjoy Skyrim's latest piece of downloadable content, Hearthfire. But only if you're the type of player who gets a kick out of achieving things just for the sake of achieving them. Only if you're an Achiever.
Though Bartle, the man who invented MUDs (rudimentary text-based predecessors to MMORPGs), was mainly talking about online games when he devised his four archetypes, they apply even to single-player experiences like Skyrim. When I play Bethesda's open-world masterpiece, I think like an Explorer. I want to see the world, to find hidden secrets and discover everything the designers wanted me to discover, to slowly peel away at the story one layer at a time.
Throw in a few dashes of Killer and Socializer and you've got a basic rundown of the way I play video games.
That's why I had no real interest in Hearthfire, which came out Tuesday for Xbox 360. Hearthfire gives you an acre of land and asks you to build a house. You can add extra wings, decorations, and even a bedroom for children (which you can adopt, naturally). You can use your new home for storage or tea parties or corpse dissection or whatever else you feel like doing. It's yours.