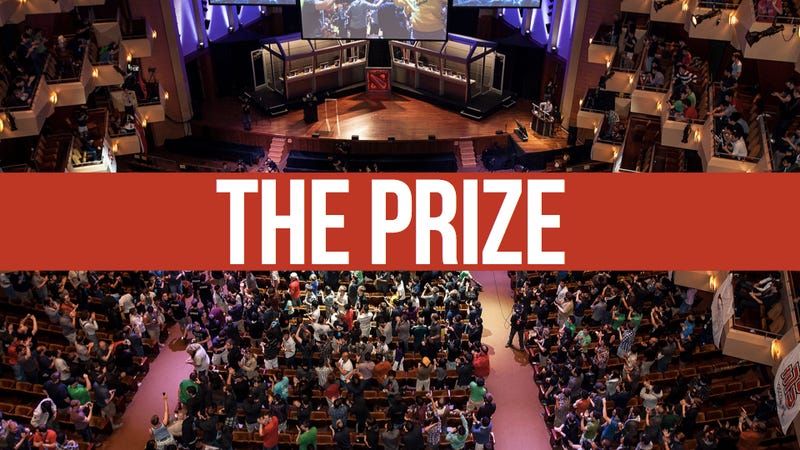 The crowd roars. It's thrilling. So are the gasps of disbelief, the sudden outbursts of raucous applause whenever someone does something extraordinary. Even when I can't tell why they're on their feet, I want to join in. The energy is infectious.
This sort of high-octane atmosphere makes sense: the stakes are enormous. The players on stage are battling over one of the biggest prize pools in the history of competitive video gaming. And whoever wins will go home with a cool million dollars.
It's Sunday, September 2, and I'm sitting in the corner of Benaroya Hall in downtown Seattle. Usually reserved for concerts and speeches, this weekend the theater has been occupied by a video game studio called Valve. Next week these seats will be lectured by Ira Glass; next month there will be classical bands performing the works of Mozart and Bach. This is a place usually populated with the type of people who'd still call video games "playing Nintendo."
Today's crowd is a bit different. Today, Benaroya Hall is hosting day three of a video game tournament. This is the Dota 2 International.
***
To the uninitiated, Dota 2 might seem embarrassingly simple. It's a strategy game, but you only control one character. You don't have to gather resources or train troops. You don't manage a large battlefield or an empire of towns. Instead you control a single hero with his or her own set of skills and abilities, guiding him or her around a two-sided map as you try to destroy an opposing team's units and buildings. Each of the two sides comprises five-player controlled-heroes. So every game requires ten people. Five on five.