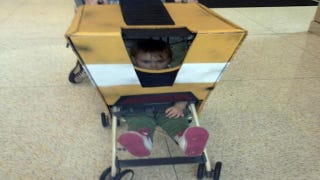 This week ends the summer for most people in school and for those who follow the rules regarding wearing white pants. But it's not really over for gamers, since PAX is in full swing over in Seattle and the terrific rush of games for the fall hasn't begun yet.
As ever, it was a week packed full of stories for us to report and write. Plus we had some opinions we needed to share. (As well as some images, including the great one up top snapped by Borderlands studio chief Randy Pitchford.)
What follows is what we think is the best of our work. But, first, one of the best comments from our readers.
---
Our favorite comment of this week comes to you from Ventriloq, who joined in on a spontaneous Kotaku Reader Poetry Jam: