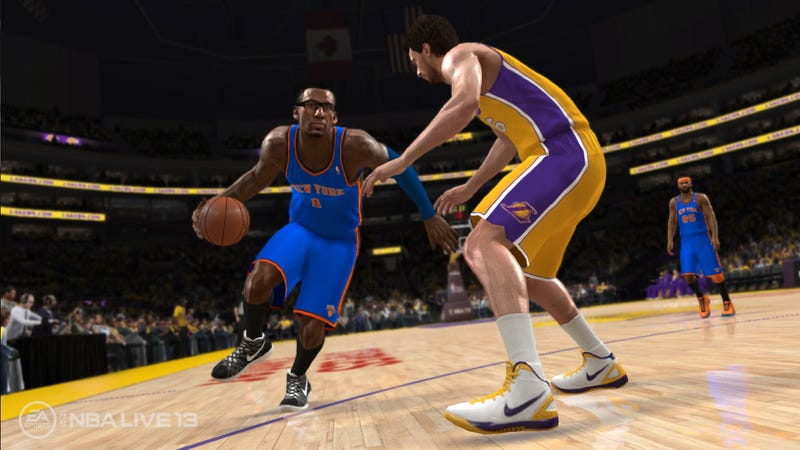 Rumor out of GameStop's annual expo in San Antonio says EA Sports representatives told attendees that NBA Live 13 will in fact be a digital only release, and will cost $20 on PlayStation Network and Xbox Live.

The site IRB Gamer, attending the expo, said it was told directly of EA Sports' digital plans for the NBA Live series, which has not appeared on shelves since 2009. Kotaku has asked an EA Sports spokesman for comment.
Signs have pointed to this for the past several weeks, coming from such places as Xbox Live downloadable content listings and the menu options of a leaked 10-minute video of the game itself.