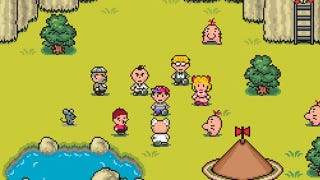 As you read this, I am wandering around Seattle for PAX Prime, playing games and talking to people and crafting stories for my glorious Kotaku overlords. So, sadly, there will be no JRPG column today.
But! Let's not waste the week. Let's use this as an opportunity for some reader feedback. Let's chat.
What do you like about Random Encounters? What do you dislike? Do you think articles should be longer? Shorter? Mediumer? Would you like to see more interview-driven pieces or more personal opinions? More silly experiments? More crazy discoveries?