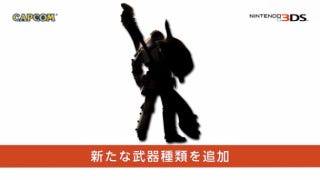 In the West, few people care about Monster Hunter. Most really do not give a flip. Japan, however, is another story. There is one game Japan seems to desire more than any right now. That game is Monster Hunter 4.
How important is Monster Hunter 4? This series made the PSP in Japan. When people outside Japan were saying the PSP was dead, the system was selling like hot cakes in Japan because of Monster Hunter. This time around, Sony doesn't seem to be so lucky.
Last September at a Nintendo conference, the concept trailer for Monster Hunter 4 was first shown. The game was announced as a 3DS title. Nintendo rejoiced! Sony probably said, "Aw, crap."