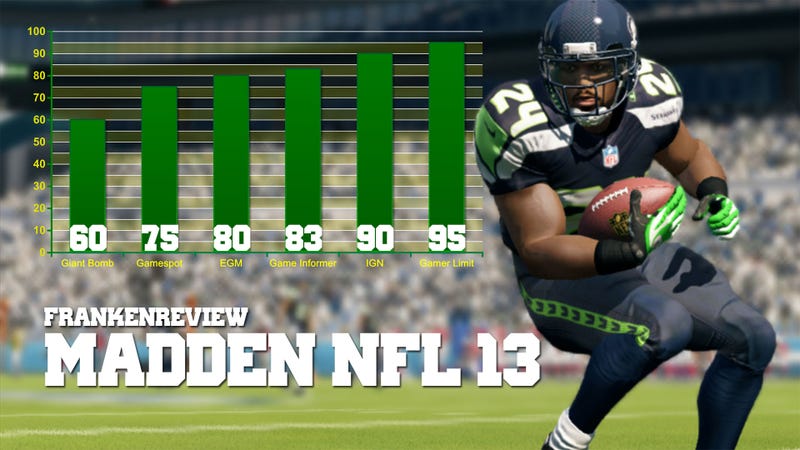 In a stunning upset over Madden NFL 13, Michael Fahey of the Atlanta Kotaku attempts to carry a football analogy too far and fumbles the ball. Then he explodes. And then there was a Frankenreview.
It's that time of year again. The time that I get swept up in the wave of Madden NFL fever, rush out to the store to buy the latest copy, bring it home, play four or five games, and then trade it in for a game I have more business playing. It's not that I don't like the games; it's quite the opposite, really. I recognize that there is something here I should be playing. I also recognize that the portion of my brain that's supposed to be dedicated to sports got overwritten at some point during my teenage years, likely by the lyrics to the Billy Idol version of "Mony Mony", complete with the vulgar fan-made refrain.
So it's times like these that I truly appreciate working with the best sports video game guy in the business, Owen Good. I'm swinging for the stands with this Madden NFL 13 Frankenreview in his honor.