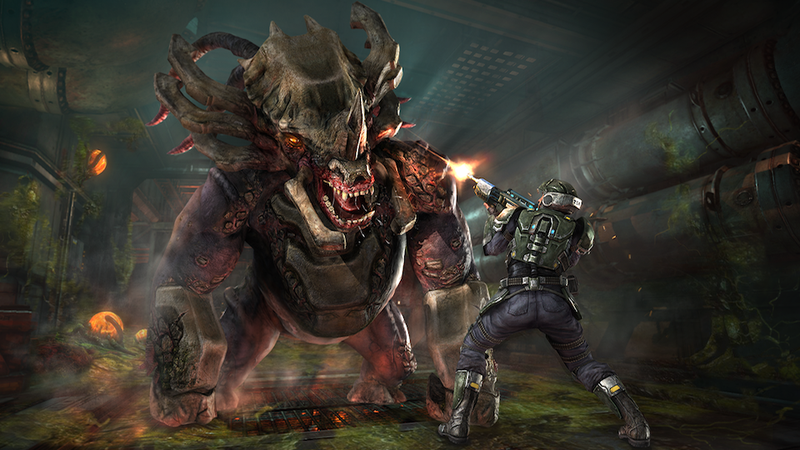 "We choose to go to the moon," Hugh Jeremy says, "not because it's easy but because it's hard."
This oft-quoted John F. Kennedy line may very well be the mantra for the whole team at Unknown Worlds, the tiny studio behind the not-so-tiny game Natural Selection 2. They have only seven full-time staff. And they're doing what Jeremy, the team's communications head and self-proclaimed jack-of-all-trades, says "shouldn't be possible."
"We've taken on a massive challenge," Jeremy told me on the phone last week, sounding more excited than nervous. "We've bitten off more than we can chew."
Unknown Worlds co-founders Charlie Cleveland and Max McGuire have invested a great deal of time and money into this project. Over the past six years, they've dedicated weekends, nights, and early mornings to development. They don't take holidays or vacations. "They've been through a hell of a lot," Jeremy said.
It's not just them: the bulk of Natural Selection 2's development, which began all the way back in 2006, was handled by four people, including Cleveland and McGuire. They gradually evolved into a team of seven full-time employees, a handful of part-timers, and what Jeremy calls an "army of volunteers" who play the beta, give feedback, and even program their own mods and tools for the community.
This is hardly unusual for an indie game: critical hits like Braid and Minecraft were created by even smaller teams. What is unusual is that Natural Selection 2 looks like a triple-A, big-budget, $50 million title. It runs on an original engine that the team developed just for this game. It's ambitious, competitive, and difficult to market: as Jeremy points out, it's a simple game, but a "very hard concept" to sell.