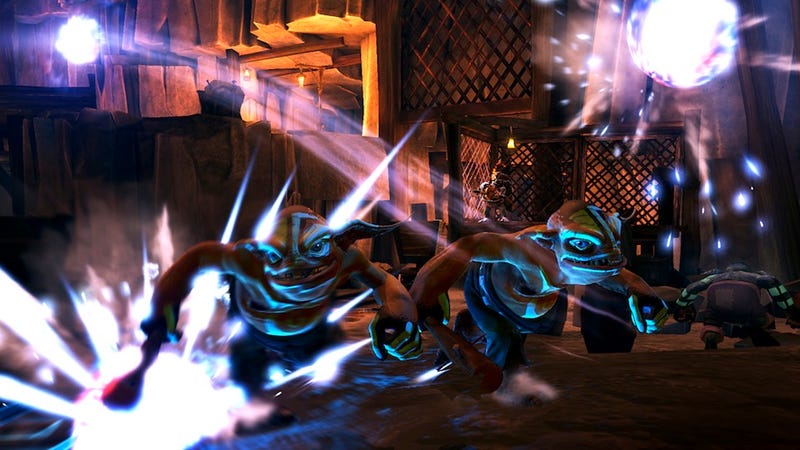 I'm not really anti-Kinect. It's just that a lot of Kinect games really suck. But I absolutely love Dance Central and Fruit Ninja Kinect is always a hit with my non-gaming friends when they come over for after-partying.
But those hits are few and far between.
I wasn't expecting to enjoy Fable: The Journey. For one thing, I'm a Fable fan, and the move to capitalize on fancy new technology never seems to translate to a quality game. For another, the concept seemed too kiddy on paper. This probably wasn't a game made for me, I wagered.
Then I sat down—yes, you can *sit* down for this Kinect game—in front of a demo build of Fable: The Journey. "Shit," I thought as I flung both arms at the screen with a stupid grin on my face, "I guess I'm just a kid at heart."