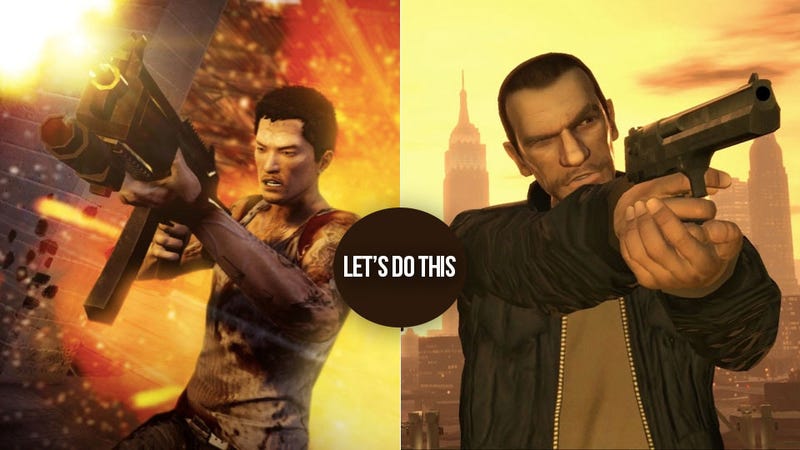 You could be forgiven for wondering what all the hubbub is about Sleeping Dogs. "Just another open-world crime game," you might think. "Been there, done that, yawn."
I've seen a few commenters ask why writers at Kotaku keep talking about this game—the simple answer for that is that we write about what we're playing, and several of us are playing Sleeping Dogs. That fact alone says a lot about how much fun the game is.
But of course, yes, Sleeping Dogs really is a GTA clone. It was supposed to be a new installment in the True Crime series, but the name got changed when Activision dropped the game and Square Enix took over. But as much as Sleeping Dogs is "just another GTA clone," it also brings a number of its own smart touches to the formula. The results are, in several respects, superior to the game that inspired it.
Here are five ways that Sleeping Dogs improves upon Grand Theft Auto.
It Doesn't Take Place In America
Every Grand Theft Auto game since GTA III has taken place in America. And hey, that's cool—I like America fine, I live here. But I'm also kind of sick of playing games that take place here, and have begun to yearn to explore someplace new. One of the great triumphs of Red Dead Redemption was that it put me in a part of America that felt totally fresh (and yeah, also that it took place in Mexico, too). When we heard rumors that GTA V would take place in London, or Sydney, I was really excited—please, let me play an open-world game in another country!
Turns out GTA V will return to Los Angeles (aka Los Santos), which is fine. But I'm still glad that exploring Sleeping Dogs' version of Hong Kong is slaking my wanderlust. When I first started playing the game, I remarked as to how much I was enjoying being forced to drive on the left, but really, that's just emblematic of what I really enjoy about the game—I enjoy how it takes me to another place. I love the all-Chinese cast, I love that I'm not playing a half-American, or an American who has relocated, or anything like that. Heck, I wish the game had an option to play in Cantonese with English subtitles. The location, cast and vibe all capture the films that Sleeping Dogs is emulating (films which Evan has helpfully catalogued for you here), and gives me that wonderful "stranger in a strange land" feeling that the best games conjure.