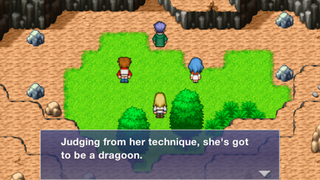 The folks over at Square Enix Europe are charging a whopping $28.99 for upcoming mobile RPG Final Fantasy Dimensions, they revealed this morning.
Presumably Square Enix USA is using the same price scheme, as the Europe blog lists prices in U.S. dollars too. Here's what they have to say about the game, which is out next Friday:
Final Fantasy Dimensions is delivered as episodic content. The prologue will be free for everyone to enjoy. You can purchase the first chapter for $2.99 / £1.99 / €2.39, chapters 2-4 for $9.99 / £6.99 / €7.99 each, or the entire collection of chapters for $28.99 / £19.99 / €22.99.
$28.99. Twenty-eight ninety-nine. Twenty-nine dollars.
Final Fantasy Dimensions, remember, is a game for Android and iOS. Games for Android and iOS do not normally cost this kind of money. But this is Square Enix, a company whose pricing decisions never fail to baffle us. $16 for Chaos Rings. $18 for the iPad version of Final Fantasy Tactics. $17 for Final Fantasy III.